SCHEDULE AN APPOINTMENT TODAY
Welcome to our Hair salon
Keratin / Brazilian Blowout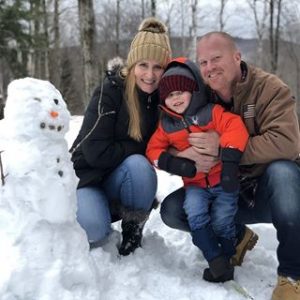 Cara L. 
Washingtonville, NY
Thank you Monique!! Not only did you make me look fabulous for my pre-wedding party, but you did a wonderful job on my makeup and hairstyle for my wedding day. My maid of honor, mom and mother-in-law all looked perfect as well! Even on a hot summer day in July, our looks remained infallible. Your talent and knowledge of your craft is amazing. Thank you!! I plan to send you pics soon

This is a way overdue review of Monique- she is the best of the best – she perfected my wedding hair AND make up in August. I tried two other people during the year while we were planning our wedding day… but there was no comparison to what Monique turned my normally sad flat hair into a beautiful crown. It was exactly as I had imagined it without extensions or fakeness. And the make up not only looked good- it felt good AND stayed on through the hot sweaty day AND sweatier dancing.
Monique is friendly and gave me a beautiful up-do and makeup job for a friends wedding, which I got lots of compliments on! I came in with a picture of what I wanted and she made it happen.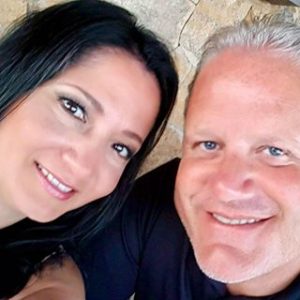 Thank you Monique for the great job with my daughter. Waiting till the last minute to get her hair colored before school pictures was stressing her out. You made it easy and enjoyable for her. Thank you again.
Are you looking for the best hair salon in Sonoma, Ca? Look no further than Unique Sonoma Salon and Master Cosmetologist Monique Javier. Monique has owned Unique Sonoma Salon since 2003 specializing in haircuts for women, haircuts for men and haircuts for kids. She is also a curly hair expert and certified by DevaCurl. Unique Salon Sonoma also carries the best hair care products in Sonoma. From shampoos and conditioners to the most sought after high-end brands, this Sonoma hair salon has everything you could ask for!
Read more
Tired of trying to find a stylist who specializes in curly hair and hair products made specifically for curly hair? We are a DevaCurl curly hair salon. DevaCurl is the name you can trust for curly hair products & services. Monique Javier is our DevaCurl stylist who specializes in curly hair. She stays up to date on all the latest haircuts for curly hair and customers travel from hundreds of miles away to come in for an DevaCurl haircut and hair styling appointment. You can even find Unique Sonoma Salon on DevaCurl's website a recommended partner. If you have curly hair and seeking a curly hair master hair stylist, contact us today!
Read more
Destination Weddings Hair & Makeup Service by Monique Javier is the premier wedding hairstylist & makeup artist in Sonoma. Since 2003, Monique Javier and Unique Hair Salon have catered to the needs of brides in the wine country and the entire San Francisco Bay Area. We offer bridal hair and makeup preview services in our Sonoma Hair Salon. When it comes to your special day, our polite, professional and compassionate team will help you look your best. We can accommodate wedding hair and wedding makeup appointments for brides or the largest of bridal parties. We can also help you with haircuts and professional makeup artist services for any special event, such as anniversaries, company parties, corporate events, quinceaneras, proms, special events, and so much more!
visit our wedding website
We offer hair extensions in Sonoma, Ca and we also offer free hair extension consultations. Let us help you in choosing the perfect hair extension method that meets your length, style, and color requirements. If you have little or no experience with hair extensions, it would be our pleasure to help educate you on the different methods that are available to you. Our Sonoma hair extension specialists can help you decide on selecting the perfect extensions for your needs. If you would like to sign up for a complimentary hair extension consultation appointment, please fill out our contact form.
Read more
When it comes to hair color, our color specialist is trained in Framesi Glamour Hair Color from Milan, Italy. We custom blend our colors to meet the hair color needs of our clients. Our hair color specialists are trained in the following Framesi Glamour color methods: Futura Opaque (All Around Color Line), FramColor 2001 (Transparent, Illuminating & Reflective), FramColor Eclectic (Non-Ammonia Vegetable Base Hair Color Line), FramColor Eclectic Care (Permanent Hair Color Line), FramColor Bold (Vibrant Direct Dye Fun Coloring), Decolor B (Highest Level of Lightening while keeping the integrity of your hair), & we carry specifically feature the best ammonia-free bleaches for our clients seeking ammonia-free hair color products.
Read more
Keratin / Brazilian Blowout
Keratin Complex Smoothing Therapy is used to smooth your hair cortex by filling in the hair shaft with Keratin, which transforms your hair to be smooth. We have the following treatments: Infusion Conditioning Treatment (3-Day Solution), Express Blowout Service (6-Week Solution), Keratin Smoothing Treatment (6-Month Solution). Our Brazillian Blowouts treatments are also focused on smoothing your hair. It is another popular Keratin treatment. We offer several different methods. Ask your stylist which is best for you. All of our Keratin based treatments will help eliminate hair frizz and straighten curls and waves.
Read more