When I began my journey to find a hair & make up artist for my wedding Unique Salon was where I first gravitated to. I continued looking because I was trying to stay within the budget. I set up a hair & makeup trial with another stylist in town (Leticia) and basically it ended up being a total waste of $200(she wasn't familiar with working basic clip in hair extensions into a style), time and brought be back to square one. I knew that doing another hair/makeup trial wasn't going to be possible at this point. Luckily I had an early spring wedding before wedding season was in full bloom and was able to book Monique for my bridal party and myself. She was quite sympathetic to my situation and made it possible for us to get in and stay in our budget. Monique did all of the styling magic you see! Go to someone who truly knows what they are doing like Monique!!

This is a way overdue review of Monique- she is the best of the best – she perfected my wedding hair AND make up in August. I tried two other people during the year while we were planning our wedding day… but there was no comparison to what Monique turned my normally sad flat hair into a beautiful crown. It was exactly as I had imagined it without extensions or fakeness. And the make up not only looked good- it felt good AND stayed on through the hot sweaty day AND sweatier dancing.
She even reduced the eyeliner a bit for me when she saw I was a little uncomfortable with it – not a hassle… but a lovely time spent prepping for the favorite day of my life. Thank you Monique for all your effort and skill – I really felt my most pretty ever. Maybe we can recreate for our anniversary date next year.

I'm from Florida and was in town for a wedding which I desperately needed a blow out! I found Monique at Unique and am so so lucky! I'm so grateful for the most amazing blowout and style. Monique was incredibly accommodating and sweet! I look a million times better than when I walked in thru the doors. I seriously want to fly back here just to get my hair done by her again! Thank you!!!
I live in Las Vegas and was very nervous about having my hair and makeup done here for my 8/11/17 Napa elopement without a trial. The trials I did do in Las Vegas made me even more nervous, as I never really found the look I wanted. However, Monique did an amazing job on my hair, and my airbrushed makeup was light and flawless. I truly felt like a beautiful bride. My husband was so pleased with the outcome. Well worth every penny!!

Monique is friendly and gave me a beautiful up-do and makeup job for a friends wedding, which I got lots of compliments on! I came in with a picture of what I wanted and she made it happen.

Monique is very good at what she does. She did my makeup last week and it was amazing! She knew exactly what to do and was such a delight!
Marina L. 
San Francisco, CA
Monique and her team of hair and makeup pros were amazing. They gave an entire day to prepare a very large wedding party for a New Years Eve wedding. Listening to each person and implementing those wishes, as well as, using their own expertise made for the perfect combination. Family cried when they saw bride, she was just so beautiful. Thank you for making her dream look come true!
Monique is amazing!!!! She is one of the only stylist that has really listened to what I want while adding her own opinion. I recently went in to get a bit of color done and told her that I was really nervous because had not had color done in a very long time and I want it to look as natural as possible. She assured me that it will look " sun kissed." It looks amazing to say the least. I couldn't be happier to have found her. A true jem!
Thank you Monique!! Not only did you make me look fabulous for my pre-wedding party, but you did a wonderful job on my makeup and hairstyle for my wedding day. My maid of honor, mom and mother-in-law all looked perfect as well! Even on a hot summer day in July, our looks remained infallible. Your talent and knowledge of your craft is amazing. Thank you!! I plan to send you pics soon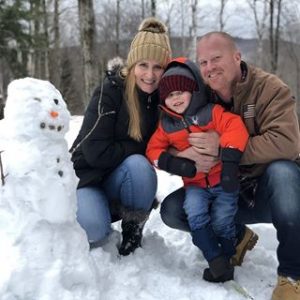 Cara L. 
Washingtonville, NY
Monique has been cutting my curly hair for years, and has done my hair and my 13-year-old daughter's hair for special occasions. She's the best at cuts and styling I've ever met! And fun to talk to too.
Thank you Monique for the great job with my daughter. Waiting till the last minute to get her hair colored before school pictures was stressing her out. You made it easy and enjoyable for her. Thank you again.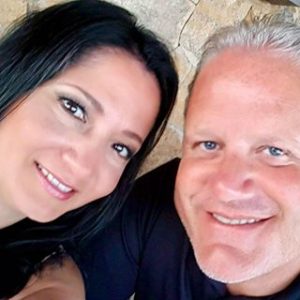 Unique Sonoma Salon did an outstanding job on my wedding day! The stylists made our everyone not just beautiful, but comfortable and relaxed too. We are so glad that they were with us. I also work as a wedding planner, and I have recommended Monique and her team to several clients in the past three years. They are simply the best!
Monique and an assistant did both the hair and makeup for me (bride), my bridal party (2), mother of the bride and mother of the groom for our August 2013 wedding. I had done a preview with Monique several months before and it went very well, but I was still nervous for how I would look the day of the wedding because I have only had my makeup done once and my hair done a couple times in my life. Once she arrived the day of the wedding, she put my nerves at ease. She efficiently did hair and makeup for all of us girls, asking many questions along the way to ensure that each of us felt comfortable and beautiful with our look. I have very long thick hair and she styled it in a way that far exceeded my expectations. She put flowers in my hair and placed my veil perfectly. I felt so beautiful with my hair and makeup, it stayed put all night long, and it looks great in the photographs. I really appreciate the time she spent with our group. She put us at ease and offered a calm vibe for my wedding-day nerves! I give her my highest recommendation – if you can book her, you are lucky 🙂
Monique, Was very gracious and accommodating to my needs by fitting me in on a Sunday December 27, 2015. I am in my mid 50's, and work 60+ hours per week and had little time to feel like a bride. Monique put me at ease immediately allowing me to relax and trust that I was in very capable hands. The morning of the wedding I went to see Monique where she worked her magic…She took me through the process step by step, asking for my input throughout…After she was finished with my hair and makeup, I looked and felt beautiful! Just as a bride should feel. Thank you Monique
Monique and her staff are top notch! They were so much fun to work with and were open to any feedback (and really nice if we wanted to change anything). Myself and all my bridesmaids felt like a million bucks and looked it too! I'd 100% recommend Monique and her crew.
My Mother and I had our hair and makeup done for my Mother's 70th birthday party at Buena Vista Winery. She did an amazing job on both our makeup and hair. We would absolutely recommend Unique for any special occasion!
I couldn't' recommend Monique Javier more. She did my hair and makeup for my wedding and I was the most beautiful version of myself I could ever be. I'm pretty low key with hair and makeup and she guided me through everything. Monique also did hair and makeup for my mom, who had a more specific vision in mind and she made that happen to perfection. She also was super friendly and relaxed and made everything easy and stress free.
In total, we were 10 ladies getting ready. Monique and her girls were awesome!! Showed up on time. They were not rushing with each person. Hair and makeup came out beautiful. My makeup lasted ALL NIGHT LONG!! One of my friends wanted her makeup done, and one of Monique's stylist (i forgot her name….sorry!) was able to fit her in. Absolutely loved them. Would definitely recommend them. 🙂
Monique and her assistant did their magic and made all of the bridal party look picture perfect. Mara, my daughter was breath taking.Her makeup and extensions were stunning. It is never easy for the beautician as the expectations are high and Monique went with the flow, adjusting her hair until she was happy. My hair and makeup as well as my 90 year old mother was age appropriate and made us look prettier than I have ever felt. It was worth the cost.
Monique is an exceptional talent and a gifted artist! Her job with my hair and makeup was flawless, everyone said I was a beautiful bride and I felt beautiful because Monique made it happen! Thank you so much, I felt amazing on my wedding day because of you!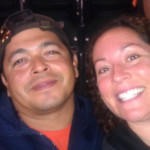 Erin
Monique was the hair stylist and makeup artist for my daughter and I on my daughter's wedding day. Awesome work! The bride looked absolutely beautiful! Everyone commented on her hair and couldn't get over how amazing it looked. We were so fortunate to have found Monique. To have someone who knows exactly how to work with curly hair, as my daughter has, was a dream come true. Her makeup was perfect! As for myself, loved my hair and makeup. My family commented on how much they loved my hair. Wish I could have Monique work her magic on my hair everyday! My makeup looked natural not overdone. Monique and her assistant stylist did a wonderful job on the hair and makeup of the bridesmaids. Everyone was happy with the end result. Thank you to Monique for helping to make the wedding day so perfect.
Monique from Unique Salon was such a delight to work with for my recent destination wedding in Sonoma, CA. I found her online through wedding websites and due to her great reviews, I hired her after only a few emails! I did my run-thru the day before and she worked with me to create my wedding day hair and make-up and then dolled me up for my Friday welcome reception party. She and another stylist came to my hotel to help my bridal party get ready on my wedding day and we had a blast. We all looked amazing and even on a hot July day our make-up and hair remained perfect even after a night of dancing.
Monique and her team are simply the best. I tried another stylist for my engagement photos and I felt although pictures turned out well, I looked too heavy/not myself in person. Monique captures that perfect balance of enough makeup so that photos turn out great, but natural enough so that you are still yourself. She asks a lot of questions about your preferences/shows you the mirror as she went along so that you are definitely happy with the end result. She also gave me the lipgloss she used on me so I could keep my lips fresh throughout the wedding. The rest of the makeup stayed the whole night.

Monique is equally talented with hair as she is makeup. She did an updo on my sister for her wedding, which looked amazing, and she did a half-up on my wedding. I wore mine styled and down for my sister's wedding, and I was happy with all of them. She is a hardcore perfectionist when it comes to the look you are going for, which is exactly what I wanted in my wedding day hair/makeup stylist. If you aren't sure about what you want, she is hair/makeup guru and will lead you in the right direction. She also left me and some bridesmaids with some take-home tips of how to get the look on our own. If I did it again, I would definitely use her, and seeing her again at my sister's wedding reminded me of that.
I hired Monique to do my hair and makeup for my entire bridal party for the day of my wedding. Monique is extremely punctual, which is SO important on the day of your wedding! I've been in a wedding party where hair and makeup take longer than expected and it is not a good thing…Monique and her team got my entire bridal party done with 30+ min left to do touch ups, and even squeezed in makeup for a bridesmaid who wasn't planning on having her makeup done.

Monique truly listened to what we were all looking for. Whether it was looking as natural as possible, or doing a hairstyle with ellaborate braids, everyone was extremely satisfied with how they looked when Monique and her team were done. My makeup was absolutely flawless and lasted through the entire evening without any fading or smudges.

Monique was very easy to work with, and was extremely accomodating. It is so important to surround yourself with fun and calming people on the day of your wedding, and Monique and her team made it feel as though we were just hanging out with old friends while we were getting pampered. I am so glad I hired her for my wedding and would do it all over again without hesitation!
Monique was extremely professional and did a fabulous job. We did two trials beforehand which I definitely recommend. She's great at suggesting hair style options and playing around until you feel your most beautiful. She listens to your ideas and looks at your inspiration photos and does a great job translating that onto you. She's honest with you as to what looks best on you. She has a calm energy and generally very positive and funny, which is nice to have on a stressful day, such as your wedding day. Unique's other ladies were equally as fabulous and friendly and did an excellent job on my bridesmaids, grandma, and MOB. If I did it all over again, I would hire Unique Salon in a heartbeat.
Monique did my hair and makeup for my wedding. She did an amazing job! I have curly hair so I was definitely nervous about finding someone who knows how to make it look great without making myself not look like me anymore, but she really knows what she's doing. I received many compliments on my hair! The airbrush makeup was amazing too.

Monique and her assistant also helped with makeup and hair for my bridal party and my mom. She and her assistant made everyone look beautiful and really took care to listen to what they each wanted. Monique and Unique Salon more than exceeded my expectations!
I was very pleased with my choice of makeup artists for my wedding! They came to the house on time, and everyone looked beautiful and was done when we needed to leave for the church. My only problem was that Monique (who I did my trial with) ended up not being able to make my wedding day and sent someone else. This person did a great job but it was a little jarring at the last minute. However, we all looked great and I was pleased with the price for airbrush and lash extensions! My maids were able to describe what level of makeup they wanted and everyone looked beautiful but still like themselves.
The wedding party's hair and makeup turned out great! The makeup didn't smudge and our hair stayed curly. We even got a lip gloss for reapplying throughout the night. The only downfall was that for the trial and the wedding day, they were at least 20 minutes late to show up. We still stayed on schedule and the hair person even had a bit of Spain time to do my aunts hair quickly, which was nice. I would still recommend unique sonoma salon, just factor in more time for your scheduling.
The staff was wonderful and friendly. They were professional, took their time and knew what they were doing! We had many many compliments on our makeup and hair. I highly recommend Monique and Kassi!
We loved working with Unique Sonoma for our bride and large bridal party. The ladies are fun, created a great getting ready environment and absolutely stunning looks for everyone.